Iterative Requirements Workspace
The fastest path from vision to software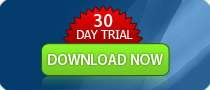 AppLife DNA provides a software requirements workspace that helps you create better software in less time.The AppLife DNA Workspace provides the tools to capture requirements, elaborate details, mockup interfaces, and host collaborative online stakeholder reviews. Use AppLife DNA with any development methodology to streamline the requirements process and keep your development team iteratively moving on the path from vision to software. Try AppLife DNA free for 30 days!
"For consultants, AppLife DNA is the perfect tool for creating and reviewing work statements and RFPs."
"The simplicity of AppLife DNA is brilliant. A very effective requirements process without expensive ALM."
"A practical common-sense approach to software requirements. You'll save time and get better results."